In May 2017 the new display cabinet, which had been on order for many months, arrived.
As it is fully up to modern museum specifications it will enable us to house more small temporary exhibits, particularly those of high value or of a fragile nature.
---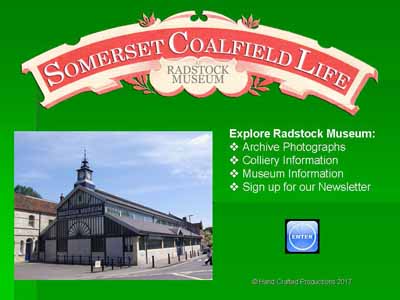 The new Research Room was opened in May and the new Public Access PCs, for accessing some of our treasure of archive material, were commissioned.
Follow this LINK for more information on how to view this material from within the Museum.
---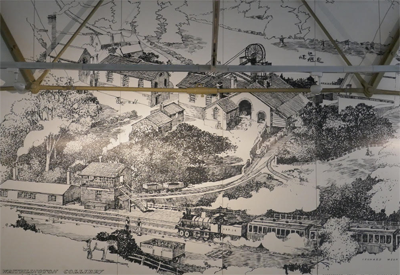 The large Writhlington Mural depicting Lower Writhlington Colliery, which was closed along with Kilmersdon Colliery in September 1973, was installed in the upper floor mezzanine  area with the Parliament Clock moving from its central position to the edge of the gallery.
The mural, captioned 'Lower Writhlington Colliery 1830', is a reproduction of an old photograph by Leonard Meux Delt. It is made up of four large wooden panels and had being kept in storage at Bath College, (formally Norton Radstock College).
The College has donated it to the museum.
---
A Good Time in Radstock is the major project, being managed by Radstock Museum, to restore the Radstock Old Market Hall Clock to full working order and with 21st century sophistications. We started raising funds in 2015 and one step at a time have made good progress. The story of this on-going project is told in a series of website posts. You can read them all by clicking HERE;  or follow the blue link on the What's On page.

May 2017 and things are really getting going