Plunge deep down into the Radstock coalmines with the Museum's NEW Virtual Reality Experience.
This NEW attraction is only available at the weekends; it is included in your Museum Admission ticket.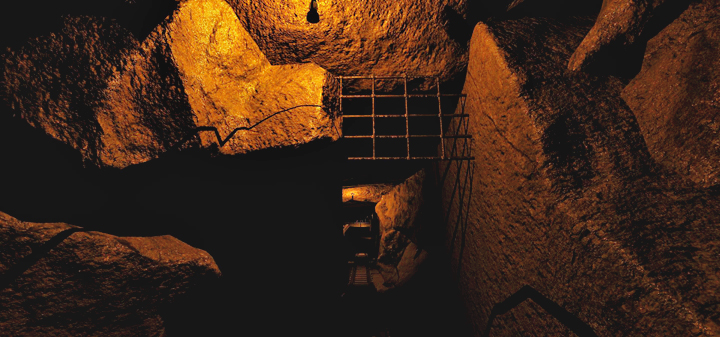 Devised in collaboration with Bath College students we offer a VIRTUAL REALITY RIDE into the mines of the Somerset Coalfield. Travel down in the pit cage at 60 feet per second, then, as you ride further in the coal truck you will see the pit ponies, the miners working with picks to win the coal and watch them eating a meagre lunch. There is lots more to see on the Coalmine tour…… but that would be spoiling the surprise!!
We have had some great comments about the new VR experience:
"Really interesting and a great way of combining technology and history. The lady helping was very enthusiastic and helpful too. Thank you!"
"Brought visiting family to see museum. Specifically came to try out the Virtual Reality mining experience. Saw it advertised on Discover B&NES email."
"Superb experience, and grandchildren really enjoyed it. Very helpful lady attendant."
"Great way for the children to gain some insight into what happened. The adults loved it too!"
---
Please read the small print.

The Virtual Reality relies on the use of technologies which we cannot always guarantee. However, we will always do our best to ensure it's available to visitors at all advertised times.
The experience is not suitable for: the under 5's, those who are pregnant, those with epilepsy or those with any existing heart conditions. This is purely for the safety of our visitors and it will be up to the supervising steward's discretion to decide who can and cannot participate.
---