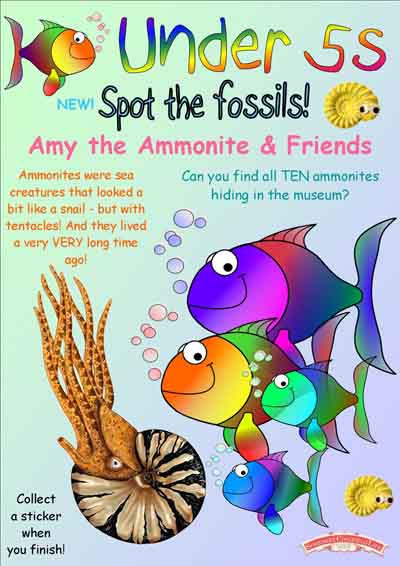 Our new children's trail:
Amy the Ammonite & Friends.
Designed especially for the under 5s who sometimes find the picture quiz a bit demanding.
Smaller children are invited to go on a Fossil Hunt and search for 10 hidden ammonites.
Each ammonite is a different colour, painted and decorated with glitter/sequins and has googly eyes. They are very cute and well hidden and do not to distract from the exhibits and displays.
Children can claim a sticker when they have found all the ammonites.
Especially for the under 5s: who get FREE admission to the Museum when with an adult visitor.