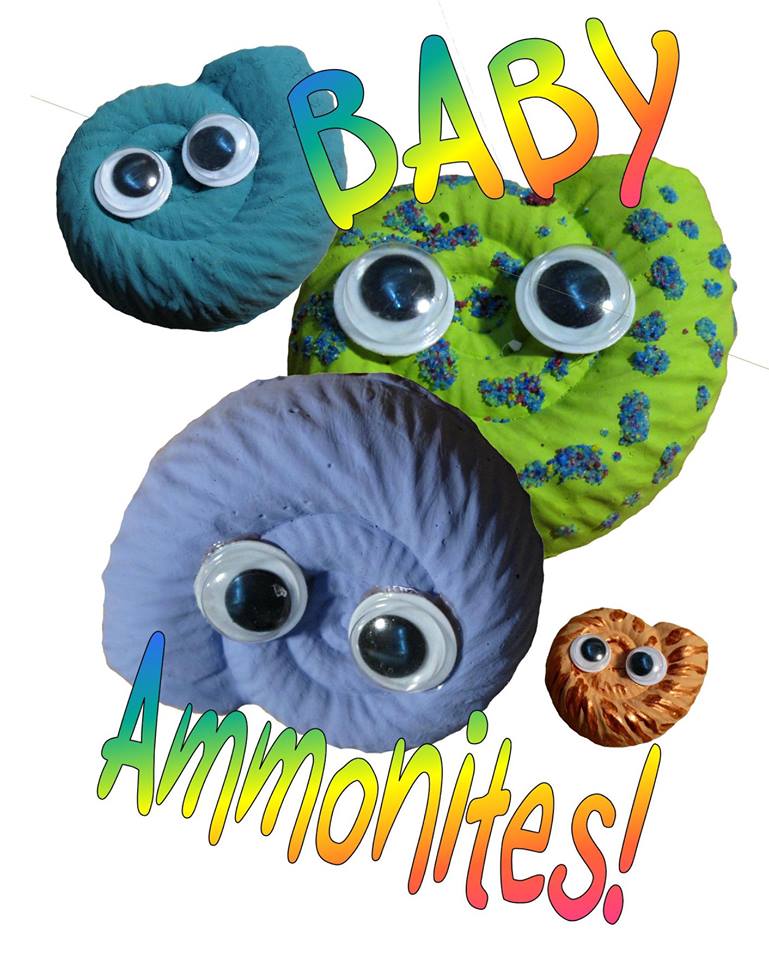 It seems that ammonites are more than just interesting old fossils. They not only wander about the Museum after dark but they have BABIES.
In case you thought you had already done the ammonite trail – THINK AGAIN – its all changed and its all bigger and better.
Especially for the under 5s: who get FREE admission to the Museum when with an adult visitor.
We invite you to go on your own indoors Fossil Hunt for 14 hidden ammonites (what's an ammonite!!!). If you find them all there is a sticker to collect.
Remember: your 'valid for 12 months' ticket means you can come again for no extra cost; and there is lots more to see in 2018.
Now meet the new BABY ammonites