This regular feature will be running from month to  month with the 'Secret' item changing every month.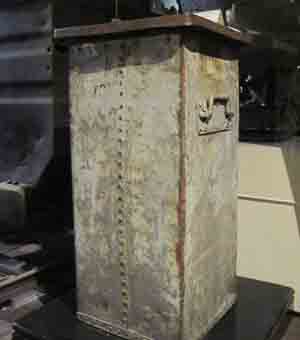 We think there are lots of local history enthusiasts out there so we would like to hear from you! We will publish a picture of one of our Manager's favourite objects on this site, on Facebook, on Twitter and in the Museum.  We may drip feed some clues (some easy, some not so much) and wait to hear from you  – What is it? What was it made for? How old is it? Have you seen one before? All guesses are good guesses!
Clues will appear on Facebook and Twitter, and you can let us know what you think through these channels – keep your eyes peeled.