Our development co-ordinator, Miranda Litchfield, was appointed early in 2017 and by 'Opening Time' in February she had used her artistic skills to make several changes to our permanent exhibits.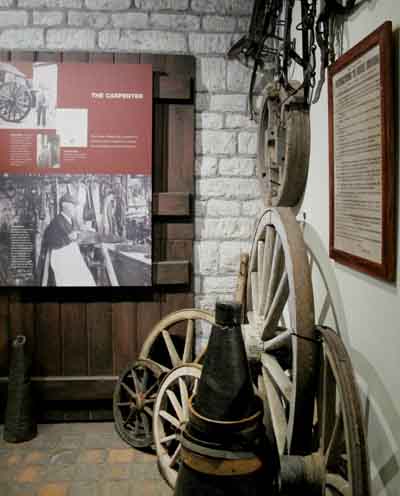 We now had a washing line outside the Cottage, an improved wheelwright's display outside the Forge, two new Noticeboards at the front entrance and James McMurtrie had a new parlour in the upstairs gallery.
Our young visitors can 'post' a top secret letter in the Victorian post box – but can they find the post box?