During the winter break, 2017/ 2018, we installed a selection of 'smell' boxes.

Our new interactive sensory boxes help visitors to relive the smells of the Somerset coalfield in Victorian times.
But be warned: not all of the smells are pleasant!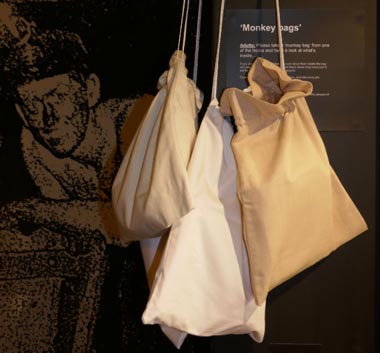 We have also added some 'monkey bags' to show how the miners kept the food that they took down the mine.
Children can see what sort of diet kept the miners going and how it compares to what we eat today.
Smell Boxes and Monkey Bags