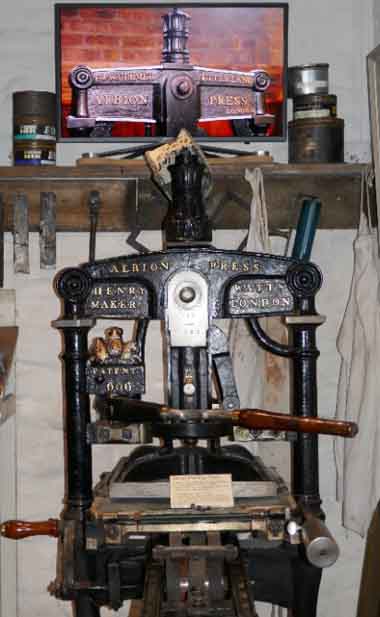 New life has been breathed into our print workshop with help from Peter Leach of JFDi Print Services Ltd.
Peter has given the Albion Press a major service, so that it is now capable of printing again. Our model was made by Henry Watts after the original which was invented by Richard Cope in the 1820s.
In the future we will be able to offer our visitors LIVE printing demonstrations and events from time to time.
An audio-visual display has been added to the print shop, above the Albion Press, and we thank the National Print Museum of Ireland for allowing us to use their material.
Printers came to prominence in Victorian times.

Purnell's' in Paulton and Butler & Tanner in Frome were notable; growing from a single small shop to becoming national companies.
Our aim is to refurbish other printing presses which are in the Museum.
The photo below shows 6 year old Jonah who visited the Museum with his granddad. He was lucky enough to meet Peter Leach, who helped him print a Valentine's day message.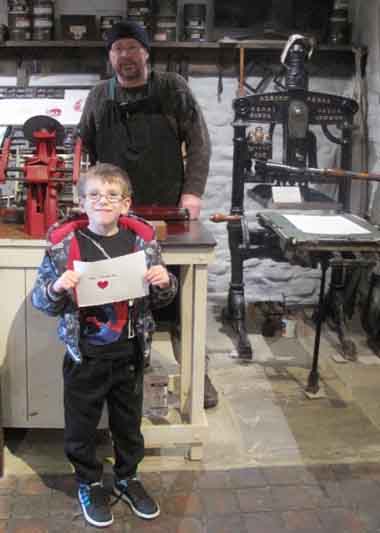 The Albion Printing Press