Plunge deep down into the Radstock coalmines with the Museum's NEW Virtual Reality Experience.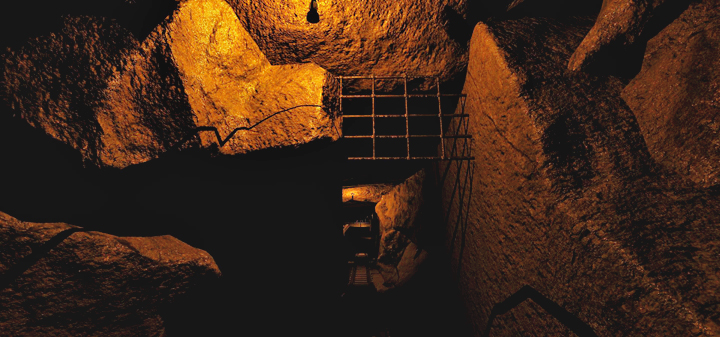 Devised in collaboration with Bath College students we offer a VIRTUAL REALITY RIDE into the mines of the Somerset Coalfield. Travel down in the pit cage at 60 feet per second, then, as you ride further in the coal truck you will see the pit ponies, the miners working with picks to win the coal and watch them eating a meagre lunch. There is lots, lots more … but that would be spoiling the surprise!!
This NEW attraction is only available at the weekends; it is included in your Museum Admission ticket.
Please read the Small Print.
The Virtual Reality relies on the use of technologies which we cannot always guarantee. However, we will always do our best to ensure it's available to visitors at all advertised times.
The experience is not suitable for: the under 5's, those who are pregnant, those with epilepsy or those with any existing heart conditions. This is purely for the safety of our visitors and it will be up to the supervising steward's discretion to decide who can and cannot participate.
The Virtual Reality tour has arrived