We love having young visitors in the Museum and have prepared a range of activities to suit all ages.
These activities are available to our visitors during normal Museum opening hours and are included in your annual entry ticket.
The volunteers in the Museum's Education team also run several special Children's Events, during half-term and school holidays.

These are usually in the mornings when the Museum is otherwise closed; there is a small charge towards craft materials and refreshments.

Full details of these event mornings are advertised on the Events page.
---
New for 2018: the buzz words are VIRTUAL REALITY: a ride through a Somerset coalmine but using a digital headset. It is popular with children and adults.
Click HERE for more details and Terms and Conditions.
---
We have a range of QUIZZES available for you to try during your visit.  The 12 month tickets mean that you can come to the Museum often and try a different quiz each time.
---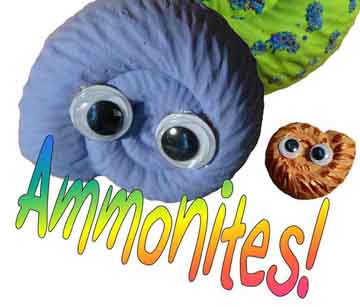 Follow the AMMONITE TRAIL : this one is good for smaller people as a lot of it happens at their eye level.
We have new BABY ammonites in the trail for 2018.
---
The DRESSING UP area is popular. Mop caps and aprons for the children and mortar boards  and gowns for the adults.
---
BE SURE TO STOP BY THE SMELL BOXES: on your way round the Victorian town.

---
Keep up to date with everything that is going on by joining our Newsletter mailing list.
Click here to sign up.