Our permanent displays cover two floors within the listed building which was once the Radstock Market Hall.
They tell you of the life of a Somerset miner and his family and show how the communities of the coalfield were integrated.
Around the ground floor we tell the story of the coalmines, the mining communities of Radstock and the local trades and industries which supported that community.
On the corner of our Victorian street you will find the local Co-op shop.
Radstock Co-operative Society was founded in 1868. Our shop  is set out as it would have been circa 1930; and nearby is the fully restored Co-op bakers van from 1903.
Further along the street you will find a typical  Miners' Cottage Kitchen furnished with many artefacts from the period. The scullery and privy are close by.
"The Museum Cat sits sleeping on the fireside chair in the Miner's Cottage – but its OK; it's a pretend cat – and anyway the Miner's wife is busy in the scullery doing the weekly wash".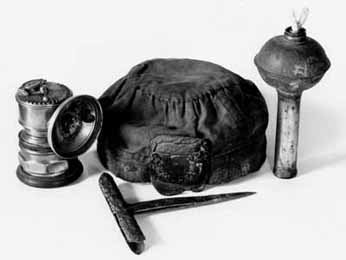 The Blacksmith's Forge display leads you round to the atmospheric reconstructed Coal Mine.
Inhale the smell of coal as you enter the miner's world.
---
Beside the Victorian Classroom you will have the opportunity to dress up as teacher or pupil.
---
Local trades and industry displays include:
•The breweries at Oakhill, Holcombe and Radstock.
•The making and mending of boots and shoes.
•The Brass and Iron foundry at Paulton.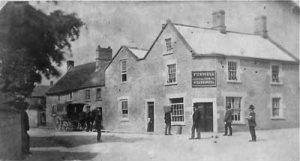 • The Victorian Printing Office:
Printers came to prominence in Victorian times. Purnell's' in Paulton and Butler & Tanner in Frome were notable; growing from a single small shop to becoming national companies.
The print workshop includes an Albion printing press. Our model was made by Henry Watts after the original which was invented by Richard Cope in the 1820s.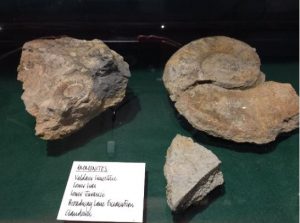 Also on  the ground floor:
We have displays of local geology and rare fossils in our Geological Section.
Read about the connections to William (Strata) Smith.
A Radstock Town Centre Model, from about 1930, includes the Somerset & Dorset and Great Western Railway Stations and track beds for which Radstock is well known.
Our unique collections of Friendly Society sashes and banners.
---
On the mezzanine floor we display:
Our collections of Agricultural Implements, Chapel and Commemorative China and Memories of Wartime.
Our Special Exhibitions  and travelling Exhibitions and are also staged in the upper gallery area.
---
Throughout the Museum:
We tell you of the Radstock areas' CONNECTIONS to people of national importance.
John Wesley, Rev Horatio Nelson-Ward, Rev John Skinner and William 'Strata' Smith.