A new way of working in 2017.
Making contacts with local businesses and enterprises and getting these partnerships to work for both us and them is a new way forward in 2017. This is another part of the work of our development co-ordinator, Miranda Litchfield, at Somerset Coalfield Life at Radstock Museum.
If you would like to explore the possibilities of a working partnership with the Museum please contact our Treasurer, Jos Binns
treasurer@radstockmuseum.co.uk
---

Centurion Travel, based in Midsomer Norton and Welton, are offering a reduced rate of coach hire to any schools using their coach service for school trips to the museum.
This offer has now been generously extended to general Group Visits to the museum.
A huge thank you to Steve, Martin and the team at Centurion Travel for arranging this.
---
A partnership with Bath College's Somer Valley campus students has been established. Students have employed their carpentry skills and completed the build of two new stud walls, to sit either side of the Victorian Parlour! The parlour will be repainted and wallpapered in the coming months.
The students have also created plinths for the display of some museum treasures so that they are now easier for our visitors to see.
---
A three way collaboration was made between Somerset Coalfield Life, Richard Hoecker of The Forge of Avalon, who advised the Museum on our blacksmith's workshop and gave permission for us to film him at his forge, and a young filmmaker, Joseph Wooltorton. Joseph has created a wonderful short video on "The Seven Fundamental Techniques of a Blacksmith" and this video will soon be available to watch in our Blacksmith's workshop.
---


Discounted legal services with local solicitors Thatcher + Hallam.
The Museum Society has arranged a 'Members Only' discount on some legal services with local solicitors Thatcher and Hallam.
This offer includes a free 30 minute appointment and can also be used by Museum Society Members' children who are over 18 years.
Click the image to download a brochure.
Please go to the Museum Society's webpage for more details of how to become a Museum Society Member.
---
A partnership between Radstock Museum and the nearby Radstock Hotel.
The Radstock Hotel and Somerset Coalfield Life at Radstock Museum have teamed up to bring a hearty home cooked food treat to both local residents and Radstock's visitors.On the purchase of the Museum's annual admission ticket our visitors will be given a stamped voucher which will give them a 20% discount on food purchased at the Radstock hotel.
Here are the Terms and Conditions:
1. The food discount voucher cannot be used in combination with any other food offer.
2. The in date Museum receipt must be presented alongside the discount voucher
3. The voucher must have been stamped by the Museum for it to be valid
4. One voucher is good for the discount on up to 6 meals.
---
In partnership with Somer Valley FM: January 2018.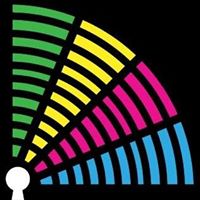 Two members of Radstock Museum team now produce and contribute to a one-hour weekly radio programme called 'The Yesterday Programme' on Somer Valley FM.
Link to Listen Live at Somer Valley FM
Link to Listen Again at Somer Valley FM