Radstock Museum runs two series of TALKS.
Bygone Days talks celebrate both local and national history. These talks are often held at The Somer Centre in Midsomer Norton but please check the details carefully for each talk below.
Science in Radstock talks are 'popular science' talks; an eclectic mixture of current science disciplines and past, present and future technologies. These talks are usually held in Radstock, at the Radstock Working Men's Club, but please check the details carefully for each talk below.
---
BYGONE DAYS LIVING HISTORY TALK
Tuesday March 3rd at 7.30pm at the Somer Centre, Midsomer Norton
"The Tale of Two Towers" an illustrated talk by Dennis Chedgy
Admission £4. Tuesday March 3rd at 7.30pm at the Somer Centre, Midsomer Norton
---
SCIENCE IN RADSTOCK TALK
Tuesday March 17th at 7.30pm at Radstock Working Men's Club
Ultrasound: from submarine detection to baby scanning: with Dr Francis Duck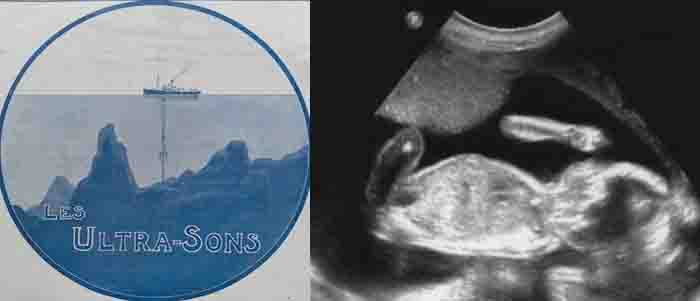 Ultrasound gets everywhere. It is produced in nature by bats and dolphins, used for medical scanning and treatment, for bird scarers, decorative fountains, proximity detectors, metal testing and chemical processing. The word ultrasound refers to any sound that is too high in pitch to be heard, above 20 kHz in frequency. This talk will give a gentle overview of the history and development of ultrasound, starting with the first investigations of the upper limits to human hearing at the end of the 1900s using tiny tuning forks and whistles. The first practical application, to detect German submarines during the 1914-18 war, was pioneered by the physicists Paul Langevin in France and Robert Boyle (a different one!) in England. The technology was quickly adapted to depth sounding. Workers learned quickly that it was very painful to place their hands in the beam and noticed dead fish floating to the surface of test tanks, so recognised the care needed for any future medical applications. Medical scanning developed after the Second World War, largely using methods from non-destructive testing. The pioneering work of the engineer Tom Brown and the obstetrician Ian Donald in Glasgow in the 1950s is now recorded in the new Medical Gallery at the Science Museum.
Nowadays about 10 million ultrasound scans are carried out in English NHS hospitals each year. Besides baby scanning, it is used to investigate heart disease, faulty arteries and veins, cancers and blockages in the liver and kidneys and lumps in the breast. Small, inexpensive, battery-powered scanners have extended the availability of equipment, so ultrasound is now as widely used as x-rays, especially in more remote hospitals in the developing world.
Francis Duck started work in medical ultrasound at University College Hospital London in 1966. He eventually settled in Bath in 1976, working on ultrasound at the Royal United Hospital and Bath University until his retirement in 2011. He is now exploring the history of physics in medicine, and has published a couple of books on the topic. He was awarded the MBE for services to health care in 2007.
Admission £3. Under 18 years free
Tuesday March 17th at 7.30pm at Radstock Working Men's Club
---
SCIENCE IN RADSTOCK TALK
Tuesday April 21st at 7.30pm at Radstock Working Men's Club
The neuroscience of creativity: inside the brain of a design engineer: with Professor Roger Orpwood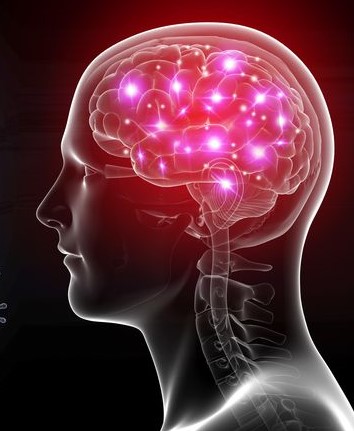 The brain is the most complex thing we know of in the universe. From the outside it is a pink jelly-like object, full of millions of little cells called neurons. But how can all those neurons, with their massive interconnections, lead to the behaviour we observe and experience; our ability to think, to feel, to have memories, to be aware of ourselves? And one of the most intriguing abilities is that of coming up with new ideas, being creative. There has been an explosion of work in the neurosciences in the last few decades, with much understanding gained into the detailed workings of the brain. In the last 10-20 years some of this research has also been focussed on the phenomenon of creativity. The vast majority of this work has involved imaging studies, using techniques such as Magnetic Resonance Imaging (MRI) to explore where activity is taking place in the brain during creative acts, and Electroencephalography (EEG) to explore the electrical activity taking place there, and this work will be discussed in the talk. Unfortunately very little consensus has emerged from these imaging studies, and this has led a number of reviewers to argue for a change of focus away from exploring where in the brain ideas are generated, to exploring more closely how they are formed. Given what we know about the functioning of networks of neurons in the brain, what mechanisms might lead to the generation of original ideas? One possible set of activities that could do this will be presented. It is based on the generation of ideas in engineering, the process of designing.
After initially working as a neuroscientist at the University of Liverpool, Roger retrained as a mechanical engineer and worked in the aerospace industry as a design engineer. He returned to academia at the University of Bath, working in medical engineering, and spent the bulk of his career as a design engineer in this field, employed by the NHS but based at the Bath Institute of Medical Engineering, where he was the Director for six years. He maintained his interest in the neurosciences through computer modelling work, and on retirement from the Institute he has followed his interest in theoretical neuroscience at the University of Bath.
Admission £3. Under 18 years free
Tuesday April 21st at 7.30pm at Radstock Working Men's Club
---
There are several ways to keep in touch with the Museum talks programmes.
You can sign up for the monthly Museum Newsletter, which is distributed by email, and includes details of Events, Talks, Exhibitions, Children's activities and other snippets of News.
Please use the button below:

You can access our Newsletter archive by clicking HERE
You can also ask to be on the reminder email list for each of the talk series – see below.
---
The BYGONE DAYS TALKS are organised by Museum Volunteers, in support of the Museum. Details will be posted here or you can ask to be placed onto the Bygone Days emailing list by sending an email request to bygonedays@radstockmuseum.co.uk
---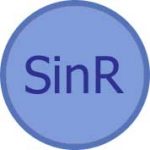 The SCIENCE in RADSTOCK TALKS are organised by Museum Volunteers, in support of the Museum. Details will be posted here or you can ask to be placed onto the Science in Radstock emailing list by sending an email request to sinrteam@gmail.com
---
Back to What's On at Radstock Museum