Radstock Museum runs two series of TALKS.
Bygone Days talks celebrate both local and national history. These talks are often held at The Somer Centre in Midsomer Norton but please check the details carefully for each talk below.
Science in Radstock talks are 'popular science' talks; an eclectic mixture of current science disciplines and past, present and future technologies. These talks are usually held in Radstock, at the Radstock Working Men's Club, but please check the details carefully for each talk below.
---
SCIENCE IN RADSTOCK TALK: Tuesday 19th February.
A talk on the scientific techniques available to the Archaeologist by Matthew Law
At Radstock Working Men's Club starting at 7.30pm
Modern archaeological investigations use evidence from historical records, ground radar, man-made artefacts and plant & animal deposits. Analysis can involve isotopes, DNA, tree-rings, pollen, plus skeletal & mollusc remains.
Dr Matt Law is an environmental archaeologist and lecturer at Bath Spa University. His teaching covers areas such as climate change, sustainability and prehistory. He will describe the role of selected scientific techniques in unravelling the story of the past.
---
BYGONE DAYS LIVING HISTROY TALK: Tuesday 5th March.
At The Somer Centre in Midsomer Norton starting at 7.30pm
Mines Safety and the Mines Rescue Service in Somerset by Julie Dexter.
Entrance £4.00. Pay on the door.
---
SCIENCE IN RADSTOCK TALK: Tuesday 19th March.
'Cracking starlight's hidden code' by Hugh Allen.
At Radstock Working Men's Club starting at 7.30pm. Admission £3.00. Under 18 years FREE
Have you ever wondered what is really going on up there? The apparently constant light from stars is just the cover of a book. By carefully spreading the starlight into a rainbow with a spectroscope it is possible to open the book's pages. The lines revealed in the spectrum show a world of complex chemistry, searing temperatures and violent motion. Spectroscopy is of fundamental importance in professional astronomy, from the classification of stars to the search for life on other worlds. But for amateurs, the language of spectroscopy can seem obscure, the physics a bit daunting and for most the technique is poorly understood. By strolling gently through the history, technology, and applications, the talk will demystify amateur spectroscopy. Hugh will use his own observations to reveal the extent of what is really going on up there.
Hugh Allen is an industrial chemist with a career in the printing ink industry, having studied Natural Sciences at Downing College, Cambridge. His interest in astronomy became a passion (some would say obsession) when his wife bought him a telescope in 2008. He started with visual observing and then astrophotography. In the last 5 years spectroscopy has become his main focus, the passion for which he  shares through talks and courses. He is Chairman of the Wells & Mendip Astronomers and a member of the William Herschel.
---
SCIENCE IN RADSTOCK TALK: Tuesday 16th April.
"And now for something completely different"
At Radstock Working Men's Club starting at 7.30pm.
This evening is still in the concept and planning stage but we are hoping that PhD students from Bath University will come and tell us about their cutting edge research projects as they prepare the groundwork for their doctorate degrees.
Watch this space as the details for this exiting evening unfold.
---
There are several ways to keep in touch with the Museum talks programmes.
You can sign up for the monthly Museum Newsletter, which is distributed by email, and includes details of Events, Talks, Exhibitions, Children's activities and other snippets of News.
Please use the button below:

You can access our Newsletter archive by clicking HERE
You can also ask to be on the reminder email list for each of the talk series – see below.
---
The BYGONE DAYS TALKS are organised by Museum Volunteers, in support of the Museum.  Details will be posted here or you can ask to be placed onto the Bygone Days emailing list by sending an email request to bygonedays@radstockmuseum.co.uk
---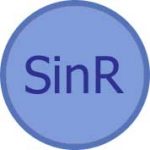 The SCIENCE in RADSTOCK TALKS are organised by Museum Volunteers, in support of the Museum.  Details will be posted here or you can ask to be placed onto the Science in Radstock emailing list by sending an email request to sinrteam@gmail.com
---
Back to What's On at Radstock Museum