Radstock Museum runs two series of TALKS.
Bygone Days talks celebrate both local and national history. These talks are often held at The Somer Centre in Midsomer Norton but please check the details carefully for each talk below.
Science in Radstock talks are 'popular science' talks; an eclectic mixture of current science disciplines and past, present and future technologies. These talks are usually held in Radstock, at the Radstock Working Men's Club, but please check the details carefully for each talk below.
---
BYGONE DAYS TALK: Tuesday 2nd April
"Cleveland Pools – Bath's Hidden Heritage Gem" by Sally Helvey
At The Somer Centre in Midsomer Norton starting at 7.30pm.
This talk, by Trustee Sally Helvey, will explain the fascinating history of this 200 year-old swimming pool site by the river in Bathwick which is about to undergo restoration after a 14 year campaign. Sally has many slides to share, from photos of 1960s swimmers through to recent events, and will explain what the future holds for both swimmers and visitors. She hopes to meet some former swimmers of the Pools among the audience, so do come along and say Hello.
Admission: £4, pay on the door. There will be a raffle.
---
SCIENCE IN RADSTOCK TALK: Tuesday 16th April.
"It's all done with Magnets – Engineering for a Sustainable Future" by Jon Noble, University of Bath.
Not a single day goes by without you coming into contact with literally thousands of chemicals. We eat them with our breakfast, brush our teeth with them, clothe ourselves in them. The cars that we drive to work in are made from them and burn them for fuel. Many chemicals are indispensable for our daily lives and our prosperity, and are made on a vast scale – the energy used to make them is enough to brew a cup of tea for every man, woman and child on the planet every quarter of an hour.
Jon is a chartered chemical engineer with a career in chemical manufacture and the oil and gas industries. He will present a light-hearted talk covering the intersection between the history of scientific discovery, the future of sustainable chemical manufacturing, and his specific contribution in the form of his PhD research at Bath University.
At Radstock Working Men's Club starting at 7.30pm.
---
There are several ways to keep in touch with the Museum talks programmes.
You can sign up for the monthly Museum Newsletter, which is distributed by email, and includes details of Events, Talks, Exhibitions, Children's activities and other snippets of News.
Please use the button below:

You can access our Newsletter archive by clicking HERE
You can also ask to be on the reminder email list for each of the talk series – see below.
---
The BYGONE DAYS TALKS are organised by Museum Volunteers, in support of the Museum. Details will be posted here or you can ask to be placed onto the Bygone Days emailing list by sending an email request to bygonedays@radstockmuseum.co.uk
---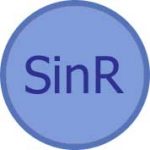 The SCIENCE in RADSTOCK TALKS are organised by Museum Volunteers, in support of the Museum. Details will be posted here or you can ask to be placed onto the Science in Radstock emailing list by sending an email request to sinrteam@gmail.com
---
Back to What's On at Radstock Museum