Radstock Museum runs two series of TALKS.
Bygone Days talks celebrate both local and national history. These talks are often held at The Somer Centre in Midsomer Norton but please check the details carefully for each talk below.
Science in Radstock talks are 'popular science' talks; an eclectic mixture of current science disciplines and past, present and future technologies. These talks are usually held in Radstock, at the Radstock Working Men's Club, but please check the details carefully for each talk below.
---
SCIENCE IN RADSTOCK TALK
Tuesday November 19th.
'Mysteries and Misconceptions of Tides' by Ian Brown
How much do we know about the Tides? Anyone who has been to Weston-Super-Mare will know the importance of tides. High tides, coupled with stormy weather conditions are a serious threat to our coasts. Yet what causes the tides and why are there (usually) two tides a day?
The presentation, by Dr Ian Brown, will provide explanations with many interesting images. We might even learn how to harvest free energy from the tides!
Ian Brown recently retired from Regent's University London after 53 years of lecturing to undergraduates. His specialism is making Science appealing to everyone: he is a regular presenter at the Masterclasses for gifted children given at the Royal Institution of Great Britain and their regional centres.
His family has had a presence in Radstock for over 160 years.
Radstock Working Men's Club: 7:30pm: Admission £3. Under 18 years FREE.
---
There are several ways to keep in touch with the Museum talks programmes.
You can sign up for the monthly Museum Newsletter, which is distributed by email, and includes details of Events, Talks, Exhibitions, Children's activities and other snippets of News.
Please use the button below:

You can access our Newsletter archive by clicking HERE
You can also ask to be on the reminder email list for each of the talk series – see below.
---
The BYGONE DAYS TALKS are organised by Museum Volunteers, in support of the Museum. Details will be posted here or you can ask to be placed onto the Bygone Days emailing list by sending an email request to bygonedays@radstockmuseum.co.uk
---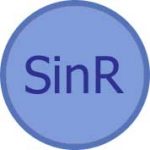 The SCIENCE in RADSTOCK TALKS are organised by Museum Volunteers, in support of the Museum. Details will be posted here or you can ask to be placed onto the Science in Radstock emailing list by sending an email request to sinrteam@gmail.com
---
Back to What's On at Radstock Museum