This diary includes information about up-coming Events.
If you want information about our Current Exhibition please go to Our Current Exhibition.
If you want information about our Science in Radstock or Bygone Days Talks please go to Our Talks programme.
---
Our Children's Trail for the summer holidays is titled – 'A Magical Story'.
This summer's trail has been created by local author and Radstock Museum volunteer, Jane Clark. The Trail will be FREE, during normal opening hours, to Museum visitors; the usual Museum admission prices will apply.
Hunt around the Museum to find the animals and artefacts that match the beautiful illustrations in the story book written by Jane. It is the charming tale of the animals in the Museum who come to life at night and who take the reader on a guided tour of a Victorian mining town in Somerset.
Find the answers to the quiz and win a small prize.
The book will be available to buy from the Museum shop; it costs £5 with proceeds going to the Museum.
---
OUR COMMUNITY CAFES PROGRAMME IS SUSPENDED UNTIL FURTHER NOTICE
---
Radstock Museum Community cafes.

We are running a new and extended programme of community cafes at the Museum in 2020.
There are six sorts of café; each held separately and sometimes when the Museum is otherwise closed to visitors.
They are for:
People interested in Local History
Carers and those they care for
Somerset themed café with Age UK
British Legion veterans and their families
People suffering from memory loss and their carers
You will need to check carefully which one is best for you and which days and times they are each open.
Click here for details of the Community Cafes.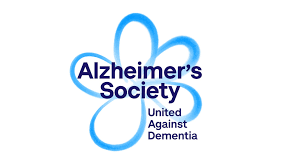 ---
Photographs and videos will be taken at some events.

These may be used to help the Museum's aims. They will not be used for any other purpose and no one in any photo will be identified by name without their specific consent.
Should you not wish to be photographed please let the event organisers and/or the photographer know.
---
The Radstock Museum Newsletter, which is distributed by email, includes details of Events, Talks, Exhibitions, Children's activities and other snippets of News.
If you would like to subscribe to our Newsletter please use the button below:

You can access our Newsletter archive by clicking HERE
---
Back to What's On at Radstock Museum