We love having children's groups at the Museum and work hard to give them a good time and a quality educational experience.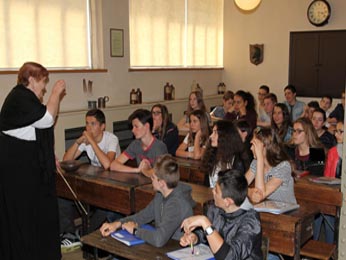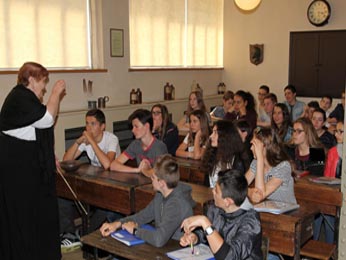 The Museum is also a great destination for a group or social visit.
Read More…..
about group pricing and how to arrange a group visit.
We had a lovely time in Radstock and your museum last Sunday. It was really interesting and it was nice to meet you.
We came home to lots of snow late Monday evening!
Thank you so much for your hospitality!
Best Regards, Erik Roll
Konservator:
Rorosmuseet :
Norway
M: + 47 958 03 608
 
---
There is a wide range of facilities for school visits.
We can help you with your journey to the Museum.
Radstock Museum is delighted to announce a brand new partnership with coach firm Centurion Travel in Midsomer Norton.

Simply quote "Radstock Museum" when contacting Centurion to receive a special rate on your travel. For an affordable, reliable and friendly service, we highly recommend booking through Centurion when planning your school visit.
Website: http://www.centuriontravel.co.uk/
Email: coach-hire@centuriontravel.co.uk
Phone: 01761 417392
---
When you get to the Museum.
The Museum has a Victorian Schoolroom where the children can take part in role-play lessons and a Co-op Shop where we have a small handling collection which promotes discussion in small groups followed by feedback to the rest of the class.
We also use the Miner's cottage kitchen and the atmospheric re-constructed Coal Mine.
We are able to offer;
• Victorian school room under the supervision of a strict school teacher. Victorian pinafores and waistcoats are available for children if they are not already in costume.
• The home life of mining families
• The working lives of Miners
• Shopping in bygone days
We are also able to discuss and respond to the requests of individual groups for particular tailored activities.
Our Volunteer Education Officer is Jill Webb. For further information please contact her by email at education@radstockmuseum.co.uk
There are a few other things that you should know about the visit.
School visits take place during the mornings when the museum is closed to the general public.
There is a cost per child of £3.50 plus VAT.
As is usual with school trips we adhere to the statuary guidelines with respect to accompanying adults; therefore there will be no charge for:
1 adult per 5 KS1 children
1 adult per 8 KS2 children
1 adult per 10 KS3 children
Some special needs can be catered for; these requirements must be discussed at the time of booking.
If a child needs a one-to-one helper for specific special needs then he or she will be admitted free of charge.
Due to limited space in the Victorian Schoolroom, we are unable to accommodate additional adults above the numbers quoted above.
At all times the children will remain the responsibility of the teachers/helpers.
The Museum's gift shop can be open on request.
"Thank you for showing us around the Museum. I really enjoyed it. Its my favourite school trip and I hope to visit again soon."
From Amy aged 7.