This diary includes information about up-coming Events.
If you want information about our Current Exhibition please go to Our Current Exhibition.
If you want information about our Science in Radstock or Bygone Days Talks please go to Our Talks programme.
---
Radstock Museum is delighted to have a series of experts join us to share their interests on Saturdays throughout July & August.
The programme will run from 2-4pm on Saturdays, for all visitors to chat to, see demonstrations and experiment.
Saturday July 6th: 2-4pm: PRINTING with Peter Leach
Saturday July 13th: 2-4pm: FROM FLEECE TO FINISH with Pam Mitchell
Saturday July 20th: 2-4pm: ROYAL MAIL GUARDS with Martin Horler
Saturday July 20th: 2-4pm LEATHERWORKING with Christina Charles-Bayliss
Saturday July 27th: 2-4pm: RESEARCHING FAMILY HISTORY with Simon Carter
Saturday August 10th: 2-4pm: TOOLS & TRADES HISTORY SOCIETY with Nick White
Saturday August 10th: 2-4pm TWINE, ROPE & SAIL MAKING with Ross Aitken
Saturday August 24th: 2-4pm: THE MILESTONE SOCIETY with Janet Dowding & Richard Raynsford.
Saturday August 24th: 2-4pm: FIMO FUN with Sue Mills
Read More about these special demonstrations………
---
This summer we are holding a children's colouring in competition and a Victorian themed children's activity morning. Read More…..
---
Come and chat over a cuppa! Share your memories about the local area on the first Friday of the month from 10.30 until 12 noon when the Railway Buffet Café is open exclusively for you.
Read More about Memories over Elevenses…..
---
Village Days 2019.
The Museum gazebo will be travelling around to local villages during summer 2019. Our friendly volunteers will be happy to chat about the Museum and the work that we do. We hope that you will come and say 'hello' when we visit your village: look out for the Radstock Museum banner.
Confirmed dates are:
Holcombe. Saturday 6th July 12 – 4 p.m.
Paulton in the Park. Saturday 6th July. 12 – 5p.m
Midsomer Norton Arts Festival. Saturday 13th July. 1 – 5p.m.
Midsomer Norton Farmers Market. Saturday 3rd August 9 – 1p.m.
High Littleton. Saturday 24th August. 12 – 5p.m.
Wellow Show. Saturday 31st August.
Stratton on the Fosse Gala. Sunday 8th September. 12 – 4 p.m.
---
Supported by The Alzheimers Society; the Memory Café will be held monthly on the 3rd Friday of each month from 10.30am until 12 noon.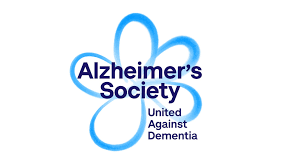 It will be for people living with memory loss and for their carers.
Please read more about the Memory Cafe here
---
Photographs and videos will be taken at some events.

These may be used to help the Museum's aims. They will not be used for any other purpose and no one in any photo will be identified by name without their specific consent.
Should you not wish to be photographed please let the event organisers and/or the photographer know.
---
The Radstock Museum Newsletter, which is distributed by email, includes details of Events, Talks, Exhibitions, Children's activities and other snippets of News.
If you would like to subscribe to our Newsletter please use the button below:

You can access our Newsletter archive by clicking HERE
---
Back to What's On at Radstock Museum