This diary includes information about up-coming Events.
If you want information about our Current Exhibition please go to Our Current Exhibition.
If you want information about our Science in Radstock or Bygone Days Talks please go to Our Talks programme.
---
---
Tussie –Mussie workshop. Join us for a unique workshop to create a Victorian-style floral and herbal posy, a Tussie-Mussie, for your Mum in time for Mothering Sunday.
Tussie Mussies use the language of flowers and were Victorian displays of expression and emotion. Every flower and colour has a meaning and a message.
An adult-and-child combined ticket is £13. Read More….
---
Memories Over Elevenses: Come and chat over a cuppa! Share your memories about the local area on the first Friday of the month from 10.30 until 12 noon when the Railway Buffet Café is open exclusively for you. Read More….
---
EASTER EGGSTRAVAGANZA is our Easter themed children's event.
Thursday April 11th from 10am until 12noon.
We will be making lots of Easter themed arts and crafts this Easter Holidays. Read More…..
---
Secrets of the Museum. A regular puzzle which will change every month. We'll tease you with a random picture of one of our Manager's favourite objects in the collection. Can you decide what it is? Read More….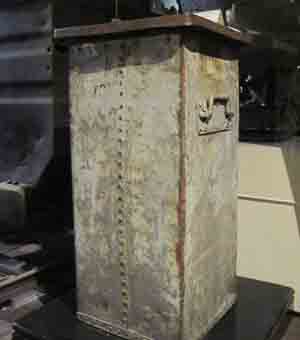 ---
Then & Now' photography competition. Join in our photography bonanza in conjunction with the Midsomer Norton, Radstock & District Journal to show 'Then and Now' pictures of our fabulous area! The first competition runs from March until May. Read More….
---
Photographs and videos will be taken at some events.

These may be used to help the Museum's aims. They will not be used for any other purpose and no one in any photo will be identified by name without their specific consent.
Should you not wish to be photographed please let the event organisers and/or the photographer know.
---
The Radstock Museum Newsletter, which is distributed by email, includes details of Events, Talks, Exhibitions, Children's activities and other snippets of News.
If you would like to subscribe to our Newsletter please use the button below:

You can access our Newsletter archive by clicking HERE
---
Back to What's On at Radstock Museum