This diary includes information about up-coming Events.
If you want information about our Current Exhibition please go to Our Current Exhibition.
If you want information about our Science in Radstock or Bygone Days Talks please go to Our Talks programme.
---
VOLUNTEER OPEN EVENING
Wednesday 23rd AUGUST at 7.00pm at RADSTOCK MUSEUM
Your Museum needs YOU!
Find out about all the opportunities to volunteer at Radstock Museum, enjoy the company of a great fun team and learn all about your local heritage. Come along to a "no obligation" open evening on Wednesday 23rd August at 7pm at Radstock Museum. Refreshments provided.
Volunteers from all areas of the museum will be on hand to chat with you about what it is like volunteering at the museum.
Our teams include admissions desk, stewarding, education, publicity, tearoom, shop, research, talks, events, exhibitions, Science in Radstock.
---
New for Summer 2017.

Our new children's trail:
Amy the Ammonite & Friends.
Especially for the under 5s: who get FREE admission to the Museum when with an adult visitor.
We invite you to go on your own indoors Fossil Hunt for 10 hidden ammonites (what's an ammonite!!!).
If you find them all there is a sticker to collect.
---
Village Events during the Summer.
The Museum is planning to have stalls at a number of village events over the next few months, including  Midsomer Norton, Paulton, Camerton, High Littleton, Coleford and Shoscombe. Click here for a complete listing.
---
Five  Arches Autumn ARTWORK Competition.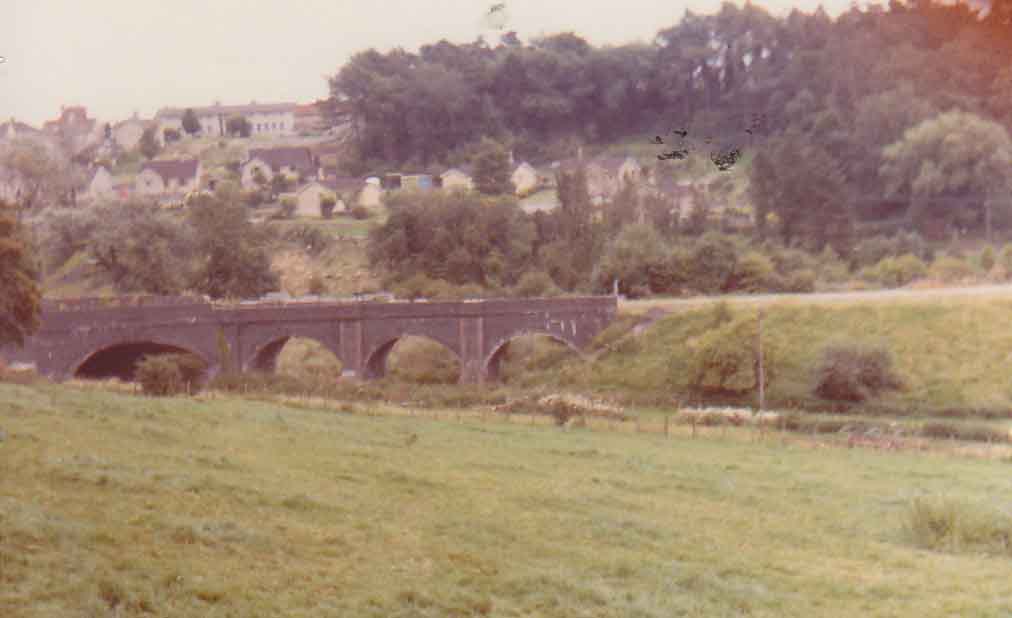 Somerset Coalfield Life at Radstock Museum is launching a second photography and artwork competition following a huge success in the summer with the museum's "Volcano" batch competition. This time we are looking for images of the iconic "Five Arches" railway bridge situated along the Radstock to Midsomer Norton cycle track.
You can either enter as an adult over 16, or as a child under 16.
The two winning images (one from each age group) will be published on new postcards to represent our area.
EVERYONE'S A WINNER: ALL of your entries will be displayed in an exhibition at the museum in the autumn/winter.
Click here for Competition Details and Terms and Conditions.
Follow the competition from the Notice Board on the What's On page. Click the red icon: Photo competition
---
Monday 4th September 2017.
29th ANNUAL MINER'S REUNION at the Museum.
All former employees of the Somerset coal mines are invited to the 29th Annual Miners' Reunion which will be held at Radstock Museum on Monday 4th September. Doors open at 11.45am and a light lunch will be served at 12noon.
Limits on space mean we are unable to extend the invitation to family or friends. If you need someone's help to attend the Reunion, or have special dietary requirements, please contact the Museum in advance to discuss the necessary arrangements. Tel: 01761 437722.
This event is supported by the Radstock Co-operative Society & The Somerset Miner's Welfare Trust.
---
DATES FOR YOUR DIARY
---
October 23rd, time to be confirmed.
ANNUAL FAMILY FOSSIL HUNT.
Meet at Radstock Miners' Wheel
---
October Half Term: At the Museum.
CHILDREN'S ACTIVITY DAY: Day, time and topic to be confirmed.
---
BYGONE DAYS SPECIAL EVENT
Saturday October 21st: 9am-5pm at The Somer Centre, Midsomer Norton.
'TRASH or TREASURE' DAY in association with KILLEN'S AUCTIONEERS.
---
November 24th : 7pm for 7:30pm start: At Radstock Working Men's Club.
QUIZ NIGHT raising funds for Radstock Museum.
---
December 2nd: from 10am-4pm at Radstock Museum.
CHRISTMAS FAYRE.
Lots of stalls and festive music.
---
The Radstock Museum Newsletter, which is distributed by email, includes details of Events, Talks, Exhibitions, Children's activities and other snippets of News.
If you would like to subscribe to our Newsletter please use the button below:

You can access our Newsletter archive by clicking HERE
Back to What's On at Radstock Museum