This diary includes information about up-coming Events.
If you want information about our Current Exhibition please go to Our Current Exhibition.
If you want information about our Science in Radstock or Bygone Days Talks please go to Our Talks programme.
---
Come and chat over a cuppa! Share your memories about the local area on the first Friday of the month from 10.30 until 12 noon when the Railway Buffet Café is open exclusively for you.
Read More about Memories over Elevenses…..
---
Supported by The Alzheimers Society; the Memory Café will be held monthly on the 3rd Friday of each month from 10.30am until 12 noon.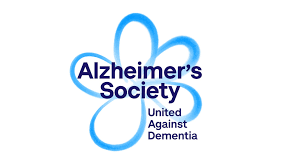 It will be for people living with memory loss and for their carers.
Please read more about the Memory Cafe here
---
Coming soon with Radstock Museum.
---
October 26th, 10am-4pm, at The Somer Centre, Midsomer Norton
Radstock Museum and Killen's Auction Rooms presents:
'Trash or Treasure'
Valuation day for antiques, collectables and curiosities.
£1 per valuation. Refreshments available.
---
Monday October 28th meet at 2pm by the Miner's Wheel in Radstock .
Radstock Museum's Annual Fossil Hunt
Wear outdoor shoes and clothes. Bring a small hammer and chisel if you have them. Safety goggles provided.
Free for everyone. Sorry no buggies or under 5s.
---
Photographs and videos will be taken at some events.

These may be used to help the Museum's aims. They will not be used for any other purpose and no one in any photo will be identified by name without their specific consent.
Should you not wish to be photographed please let the event organisers and/or the photographer know.
---
The Radstock Museum Newsletter, which is distributed by email, includes details of Events, Talks, Exhibitions, Children's activities and other snippets of News.
If you would like to subscribe to our Newsletter please use the button below:

You can access our Newsletter archive by clicking HERE
---
Back to What's On at Radstock Museum