Entrance tickets are valid, for 12 months from the date of purchase, for unlimited visits to the Museum during normal opening hours. This includes the Family ticket ( two adults and up to three children); which is excellent value for a whole year of visits.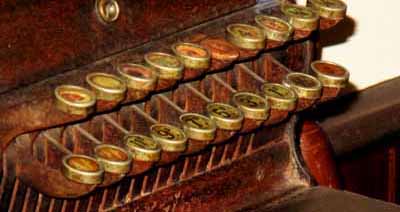 Adults: £7.00
Children: 6 – 15yrs: £3.00
Free admission for children aged 5 and under.
Family Ticket: £15.00 (2 adults and 3 children).
Student concession (16+): £6.00
Senior concession (over 65 years): £6.00
The Museum is run by a small team dedicated volunteers. We receive no financial support, from local or national government sources, for the Museum's running costs. We rely entirely on the income from ticket sales, sales in the Shop and Tea Shop and money from grants for specific projects.
We do, however, offer a 50p discount on Adult, Senior and Student tickets to current holders of a B&NES Discovery Card. This applies to Individual tickets but does not apply to Family tickets, accompanying children or Group Prices.
---
We welcome pre-booked groups:
Group visits can sometimes be arranged outside normal Museum opening times, during daytime and evenings; these would be subject to a minimum total payment.
Please contact Nick Turner on 01761 437722 or email info@radstockmuseum.co.uk for more information.
The minimum number for a group booking price is 15. Payment would be in one lump sum on arrival (or in advance): £5.00 per head.
Group tickets are issued for single entry on the day of your visit.
Tel: +44 (0)1761 437722
Fax: +44 (0)1761 420470
E-mail: info@radstockmuseum.co.uk
---
see also School, Educational and Group visits.
---
Research
Are you interested in researching our Archives? Visit our Research page for more details of how to book.
Back to the Plan Your Visit page