Radstock Museum runs two series of TALKS.
Bygone Days talks celebrate both local and national history.
Science in Radstock talks are 'popular science' talks; an eclectic mixture of current science disciplines and past, present and future technologies.
There are several ways to keep in touch with the Museum talks programmes.
You can sign up for the monthly Museum Newsletter, which is distributed by email, and includes details of Events, Talks, Exhibitions, Children's activities and other snippets of News.
Please use the button below:

You can also ask to be on the reminder email list for each of the talk series – see below.
---
SCIENCE IN RADSTOCK TALK
October 17th at 7.30pm at Radstock Working Men's Club.
'Exploring Giant Waves in the Atmosphere over the Mountains of the Andes, Antarctica and the Islands of the Southern Ocean.'
By Prof Nick Mitchell, University of Bath.
In the atmosphere, waves play a critical role in carrying energy between its different layers. These atmospheric gravity waves can be generated by winds blowing over mountains, storms or unstable jet streams and they are particularly intense at latitudes near 60S and poleward into the Antarctic.
Computer models used for weather prediction and climate research struggle to represent them properly.
The group at Bath University uses radars and satellites to actually measure these waves and determine their sources. They use satellites to measure the waves over the mountains of the Andes and Antarctic Peninsula and over the open Southern Ocean. They combine these measurements with data from the first atmospheric radar ever deployed on the isolated mountainous island of South Georgia; which was installed, in collaboration with The British Antarctic Survey, in 2016.
The results from this work will help develop the next generation of computer models for weather prediction and climate research.
Nick Mitchell is a professor in Electronic and Electrical Engineering at the University of Bath and director of the Centre for Space, Atmospheric and Oceanic Science.
Admission £3. Under 18 years FREE.
---
BYGONE DAYS TALK
November 7th at 7:30pm at The Somer Centre, Midsomer Norton.
LOCAL HISTORICAL SCENES THROUGH A PAINT BRUSH
By local artist Roger Jones
Admission £3.
---
SCIENCE IN RADSTOCK TALK
November 21st at 7.30pm at Radstock Working Men's Club.
'The world through children's senses: Why kids experience the world differently, and why this matters.'
By Karin Petrini , University of Bath.
Admission £3.
---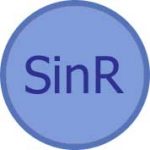 The SCIENCE in RADSTOCK TALKS are organised by Museum Volunteers, in support of the Museum. Due to their increased popularity, some talks may be transferred away from the Museum to another local venue. Details will be posted here or you can ask to be placed onto the Science in Radstock emailing list by sending an email request to sinrteam@gmail.com
---
The BYGONE DAYS TALKS are organised by Museum Volunteers, in support of the Museum. Due to their increased popularity, some talks may be transferred away from the Museum to another local venue. Details will be posted here or you can ask to be placed onto the Bygone Days emailing list by sending an email request to bygonedays@radstockmuseum.co.uk
---
Back to What's On at Radstock Museum