Radstock Museum runs two series of TALKS.
Bygone Days talks celebrate both local and national history.
Science in Radstock talks are 'popular science' talks; an eclectic mixture of current science disciplines and past, present and future technologies.
There are several ways to keep in touch with the Museum talks programmes.
You can sign up for the monthly Museum Newsletter, which is distributed by email, and includes details of Events, Talks, Exhibitions, Children's activities and other snippets of News.
Please use the button below:

You can also ask to be on the reminder email list for each of the talk series – see below.
---
BYGONE DAYS TALK
Tuesday March 7th 2017  at The Somer Centre, Midsomer Norton at 7.30pm .
BORING TOOLS, their History and Development from the earliest times to the 20th century  by Nick White.
This talk compliments the current exhibition at Radstock Museum on tools and their use from ancient flint tools of the stone age, the Egyptian period, the Roman period through to the twentieth century.
It will cover the use of stone awls, bow drills, augers, pump drills, braces and the different types of bit. Nick will bring two displays including some hand drills and loose braces and the beam boring engine. You will be invited to handle these tools but at your own risk.
Nick White is a past chairman of the Tools and Trades History Society.
Admission £3.00
---
SCIENCE IN RADSTOCK TALK
Tuesday March 21st  2017  at  Radstock Working Men's' Club at 7.30 pm.
THE SOLAR SYSTEM by Roger Moses.
Our view of the Earth's place in the Universe has changed radically in the past 60 years, in large part due to space exploration. Fuzzy lights in the sky have now been revealed as a multiplicity of different worlds. Our Solar System's planets and major moons, plus many minor moons, comets and asteroids have now been studied. The lecture will provide an update on this story of space exploration.
Dr Roger Moses lectures on Space Technology at Bristol University.
Admission £3.00
---
SCIENCE IN RADSTOCK TALK
Tuesday April 18th 2017  at  Radstock Working Men's' Club at 7.30 pm.
The HISTORY AND MYSTERY OF MAPS by Tony Painter
The talk will explore the history and fascination of maps, covering the development of mapping from medieval times, the early years of the Ordnance Survey, military mapping including wartime and Soviet mapping and aspects of detail, accuracy and falsification.
Tony Painter was a MoD Map Research Officer from 1968 to 2005 witnessing many changes in mapping and survey techniques. He is now retired and works for a local history map publisher.
Admission £3.00
---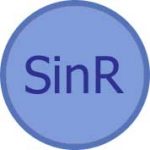 The SCIENCE in RADSTOCK TALKS are organised by Museum Volunteers, in support of the Museum. Due to their increased popularity, some talks may be transferred away from the Museum to another local venue. Details will be posted here or you can ask to be placed onto the Science in Radstock emailing list by sending an email request to sinrteam@gmail.com
---
The BYGONE DAYS TALKS are organised by Museum Volunteers, in support of the Museum. Due to their increased popularity, some talks may be transferred away from the Museum to another local venue. Details will be posted here or you can ask to be placed onto the Bygone Days emailing list by sending an email request to bygonedays@radstockmuseum.co.uk
---
Back to What's On at Radstock Museum