Radstock Museum runs two series of TALKS.
Bygone Days talks celebrate both local and national history.
Science in Radstock talks are 'popular science' talks; an eclectic mixture of current science disciplines and past, present and future technologies.
ere are several ways to keep in touch with the Museum talks programmes.
You can sign up for the monthly Museum Newsletter, which is distributed by email, and includes details of Events, Talks, Exhibitions, Children's activities and other snippets of News.
Please use the button below:

You can also ask to be on the reminder email list for each of the talk series – see below.
---
SCIENCE IN RADSTOCK TALK
Tuesday February 20th at 7.30 at Radstock Working Men's Club
Bioelectronics: Understanding the nervous system, the future of medicine and the birth of intelligent machines, by Doctor Ben Metcalfe.
Ben Metcalfe's area of interest is in exploring how we can interface to the electrical signals of the human nervous system, with applications including the treatment of diseases such as arthritis, cancer and epilepsy; as well as the development of more intelligent machines and computers. His talk will start with the origins of the research in the renaissance period, the work of Luigi Galvani, then cover areas of recent history such as cardiac pacemakers and other stimulators, before discussing current and future trends in research.
Dr Metcalfe was an RB & SE Whorrod scholar as well as the B Nicholson scholar at the University of Bath. He has worked as a consultant engineer on many signal processing projects and has been awarded multiple patents in this area. He is currently an Assistant Professor of Engineering at Bath where he lectures in machine learning and bioelectronics.
Admission £3.00.
---
BYGONE DAYS TALK
Tuesday March 6th at 7:30pm at Midsomer Norton Town Hall.
The History of the Beauchamp Family who owned many of the local collieries,
by Midsomer Norton Mayor, Paul Myers .
Admission: £3
---
SCIENCE IN RADSTOCK TALK
Tuesday March 20th at 7.30 at Radstock Working Men's Club
Driverless Cars – All change or no change? by Jonathan Flower from the University of the West of England.
UWE has been working with numerous partners on a number of autonomous vehicle projects over the past few years. As well as the technical developments, these projects are investigating public acceptance of driverless vehicles and exploring the questions of where our society wants to go with this technology. Will it revolutionise our lives or just be a bump in the road that we hardly notice? Join us and add your voice to the discussion.
Admission £3.00
---
BYGONE DAYS TALK
Tuesday April 3rd at 7:30pm at The Somer Centre, Midsomer Norton.
The Mystery of Writhlington Manor and the George Washington Connection,
by Dennis Chedgy.
Admission: £3
---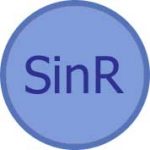 The SCIENCE in RADSTOCK TALKS are organised by Museum Volunteers, in support of the Museum. Due to their increased popularity, some talks may be transferred away from the Museum to another local venue. Details will be posted here or you can ask to be placed onto the Science in Radstock emailing list by sending an email request to sinrteam@gmail.com
---
The BYGONE DAYS TALKS are organised by Museum Volunteers, in support of the Museum. Due to their increased popularity, some talks may be transferred away from the Museum to another local venue. Details will be posted here or you can ask to be placed onto the Bygone Days emailing list by sending an email request to bygonedays@radstockmuseum.co.uk
---
Back to What's On at Radstock Museum