Radstock Museum runs two series of TALKS.
Bygone Days talks celebrate both local and national history.
Science in Radstock talks are 'popular science' talks; an eclectic mixture of current science disciplines and past, present and future technologies.
There are several ways to keep in touch with the Museum talks programmes.
You can sign up for the monthly Museum Newsletter, which is distributed by email, and includes details of Events, Talks, Exhibitions, Children's activities and other snippets of News.
Please use the button below:

You can access our Newsletter archive by clicking HERE
You can also ask to be on the reminder email list for each of the talk series – see below.
---
BYGONE DAYS TALK
Tuesday November 6th 2018 at 7.30pm at The Somer Centre, Midsomer Norton.
THE VICTORIA CROSS; OUR LOCAL HEROES  by Nick Waton
Come and learn about three men from North East Somerset and their acts of gallantry in illustrated stories from the Second Boer War in 1901 and the Western Front in 1915 and 1918.
Admission £4. Raffle.
---
SCIENCE IN RADSTOCK TALK
Tuesday November 20th at 7.30pm at Radstock Working Men's Club
"West Country Dialect; Dead or Alive?" by Tony Painter.
A look at the history of West Country dialect. How did our ancestors speak and would we have understood them? The talk also takes a look at dialect studies, local words, customs and superstitions from boyhood memory and dialect writers.
Admission: £3.00. Under 18 years FREE.
---
The BYGONE DAYS TALKS are organised by Museum Volunteers, in support of the Museum. Due to their increased popularity, some talks may be transferred away from the Museum to another local venue. Details will be posted here or you can ask to be placed onto the Bygone Days emailing list by sending an email request to bygonedays@radstockmuseum.co.uk
---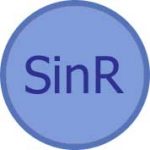 The SCIENCE in RADSTOCK TALKS are organised by Museum Volunteers, in support of the Museum. Due to their increased popularity, some talks may be transferred away from the Museum to another local venue. Details will be posted here or you can ask to be placed onto the Science in Radstock emailing list by sending an email request to sinrteam@gmail.com
---
Back to What's On at Radstock Museum