Radstock Museum runs two series of TALKS.
Bygone Days talks celebrate both local and national history.
Science in Radstock talks are 'popular science' talks; an eclectic mixture of current science disciplines and past, present and future technologies.
There are several ways to keep in touch with the Museum talks programmes.
You can sign up for the monthly Museum Newsletter, which is distributed by email, and includes details of Events, Talks, Exhibitions, Children's activities and other snippets of News.
Please use the button below:

You can also ask to be on the reminder email list for each of the talk series – see below.
---
SCIENCE IN RADSTOCK TALK
Tuesday March 20th at 7.30 at Radstock Working Men's Club
Driverless Cars – All change or no change? by Jonathan Flower from the University of the West of England.
Driverless cars are on their way. Will they revolutionise our lives or just be a bump in the road that no-one notices?
Join Jonathan Flower from UWE to find out about the latest research on how driverless cars may, or may not, change the way we travel, and add your voice to the discussion about this amazing technology.
Jonathan Flower works for the Centre for Transport and Society at The University of the West of England UWE.
UWE has been working with numerous partners on a number of autonomous vehicle projects over the past few years. As well as the technical developments, these projects are investigating public acceptance of driverless vehicles and exploring the questions of where our society wants to go with this technology.
Right now UWE are looking for people to take part in their latest research, looking at how driverless cars might interact with cyclists and pedestrians. If you'd like to know more, or would like to take part contact Jonathan Flower at UWE directly: e-mail jonathan.flower@uwe.ac.uk, with the words VENTURER trial in the subject line, or tel 0117 328 4017.
Admission £3.00
---
BYGONE DAYS TALK
Tuesday April 3rd at 7:30pm at The Somer Centre, Midsomer Norton.

The Mystery of Writhlington Manor and the George Washington Connection,
by Dennis Chedgy.
In 1785 the Fairfax family were resident in the Manor; George and Sarah Fairfax were friends with the Washington family in the newly formed United States of America. They were good friends with the "soon to be" first US President George Washington who lived in Virginia… a very close relationship developed ……..All this and more of the mystery will be revealed in the presentation by Dennis Chedgy, including the fate of the manor house itself.
New Admission charge for this talk: £4
---
SCIENCE IN RADSTOCK TALK
Tuesday April 17th at 7.30 at Radstock Working Men's Club
The Science of Scratch: Why are old records scratchy and how do we rescue the original sound?
by Adrian Tuddenham.
Historic research shows that the first disc records were deliberately made scratchy for technical reasons and playing them with the best modern equipment actually makes the situation worse. By making use of redundant information hidden in the grooves, a lot of the scratch can be identified and removed by analogue computing methods.
Adrian Tuddenham worked as a biological instrumentation designer using analogue computing methods. As a sideline he developed an analogue method for de-clicking old recordings and eventually became a sub-contractor for the National Sound Archive (now part of the British Library). He has also worked on projects for the BBC and several specialist record companies and has designed and built equipment to rescue sound recordings from many obscure and obsolete formats.
Please be advised that our speaker on April 17th has an allergy to perfume and has requested that none is used on the evening of his talk.
Admission £3.00
---
BYGONE DAYS TALK
Tuesday October 2nd 2018 at 7:30pm at The Somer Centre, Midsomer Norton.

The Kilmersdon gravity Incline and Colliery,
by Norman Andrew.
The Kilmersdon Gravity Incline and Colliery talk is a "then and now" talk, based around Norman's childhood memories and his recent re-visit to the area.
It will be an illustrated PowerPoint presentation about the operation of the coal wagon incline and the basic workings of the pit taken in the context of the Somerset coalfields back in the day.
As a train spotting youth in the sixties Norman spent every summer holiday with his grandma Marshall in Radstock. His uncle Bill worked down Kilmersdon pit at Haydon, and Norman played on the railway!
Admission £4.
---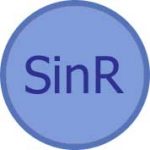 The SCIENCE in RADSTOCK TALKS are organised by Museum Volunteers, in support of the Museum. Due to their increased popularity, some talks may be transferred away from the Museum to another local venue. Details will be posted here or you can ask to be placed onto the Science in Radstock emailing list by sending an email request to sinrteam@gmail.com
---
The BYGONE DAYS TALKS are organised by Museum Volunteers, in support of the Museum. Due to their increased popularity, some talks may be transferred away from the Museum to another local venue. Details will be posted here or you can ask to be placed onto the Bygone Days emailing list by sending an email request to bygonedays@radstockmuseum.co.uk
---
Back to What's On at Radstock Museum