Radstock Museum runs two series of TALKS.
Bygone Days talks celebrate both local and national history.
Science in Radstock talks are 'popular science' talks; an eclectic mixture of current science disciplines and past, present and future technologies.
There are several ways to keep in touch with the Museum talks programmes.
You can sign up for the monthly Museum Newsletter, which is distributed by email, and includes details of Events, Talks, Exhibitions, Children's activities and other snippets of News.
Please use the button below:

You can also ask to be on the reminder email list for each of the talk series – see below.
---
SCIENCE IN RADSTOCK TALK
November 21st at 7.30pm at Radstock Working Men's Club.
'The world through children's senses: Why kids experience the world differently, and why this matters.'
By Karin Petrini , University of Bath.
As someone talks to us, we receive information through their spoken words, the way in which they are delivered, a person's facial expressions, body gestures and mouth movements. As adults, we develop a mechanism for processing these varied sources of information in order to evaluate what is being said and meant.
However; children do not usually develop this processing ability until they reach eight years old.
The group at Bath University studies the development of these sensory abilities in sighted and visually impaired children and adults by using behavioural as well as physiological methods. The results from this work will help develop efficient and age appropriate technologies that translate the lost information (e.g. vision) into another form of sensory information (e.g. sound).
Dr Karin Petrini is a Lecturer in Experimental and Cognitive Psychology at the University of Bath; she leads the Virtual Reality lab and is a member of the Cross-Modal Cognition Lab and the Centre for Applied Autism Research team (CAAR).
Admission £3.
---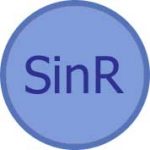 The SCIENCE in RADSTOCK TALKS are organised by Museum Volunteers, in support of the Museum. Due to their increased popularity, some talks may be transferred away from the Museum to another local venue. Details will be posted here or you can ask to be placed onto the Science in Radstock emailing list by sending an email request to sinrteam@gmail.com
---
The BYGONE DAYS TALKS are organised by Museum Volunteers, in support of the Museum. Due to their increased popularity, some talks may be transferred away from the Museum to another local venue. Details will be posted here or you can ask to be placed onto the Bygone Days emailing list by sending an email request to bygonedays@radstockmuseum.co.uk
---
Back to What's On at Radstock Museum